Maine Drilling & Blasting (www.mdandb.com) is the leading provider of specialized drilling and blasting solutions for construction and quarry applications throughout the Northeastern United States.  Originally founded in 1966 by the Purington family, the Company has ascended over its 45-year history to set the standard for quality, integrity, and best practices in integrated drilling and blasting services.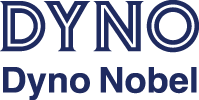 Founded in the mid-1800's by Alfred Nobel, the inventor of dynamite and the modern detonator (as well as original sponsor of the world famous Nobel Prizes), Dyno Nobel (www.dynonobel.com) is a leading supplier of industrial explosives and blasting services to the mining, quarrying, seismic, and construction industries.  Dyno Nobel was acquired in 2008 by Incitec Pivot Limited, a multinational conglomerate which produces and supplies industrial chemicals and agricultural fertilizers for Australian and international markets.
Maine Drilling & Blasting Group ("MD&B") (Gardiner, Maine) announced it has entered into a strategic alliance with Dyno Nobel NA, a subsidiary of Incitec Pivot Limited (Melbourne, Australia; ASX: IPL).  This transaction is the successful culmination of an initiative led by The Bigelow Company LLC on behalf of the shareholders of MD&B to proactively seek out the "Best Next Investor" for the Company, and in so doing, also provide a liquidity event for MD&B's Founding Shareholders.
"This business combination is a continuation of our growth business plan, which compels us to remain the dominant service provider in our specialized field of integrated drilling and blasting. We are committed to making this extension of our capabilities work for all of our combined customers, suppliers, and employees. Together, MD&B and Dyno Nobel form a partnership that provides long-term continuity, full vertical integration (explosive manufacturing through drilling and blasting), and a well-diversified business plan." Bill Purington, President and CEO

Maine Drilling & Blasting Group
The new joint venture between the firms includes an investment by Dyno Nobel in MD&B, as well as the contribution of selected assets and operations by Dyno Nobel of their Northeast Operations. MD&B's leadership team will remain in place, as will the Company's widely held ESOP. It is contemplated that the operations and associated personnel contributed by Dyno Nobel will be integrated into MD&B's operations located throughout the Northeast, and significant synergies will be realized.