Bigelow Advises On Target Utility Services on its Acquisition by USIC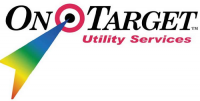 Since 1994 On Target Utility Services (www.ontargetservices.com) has grown to be the largest underground utility locating company in New England, representing more than 31 electric, telephone, cable, and gas companies in the region, and performing in excess of 1.5 million locates annually.  On Target enlarges USIC's existing locating footprint in several states, including Maine, Vermont, New Hampshire, Connecticut, Massachusetts, and Rhode Island.  For USIC, this transaction adds more than 280 employees and strengthens its ability to service new and existing customers in the Northeast.  Both organizations will benefit as they continue to lead the industry in safety, quality, technology, and breadth of service offerings.
USIC (United States Infrastructure Corporation), a portfolio company of Partners Group, is the largest underground utility locating and damage prevention company in North America performing over 70 million locates annually.  USIC leads the industry in volume, accuracy, timeliness, and customer satisfaction. USIC is headquartered in Indianapolis, Indiana.  (www.usicllc.com)
Partners Group is a global management firm with $74 billion in investment programs. The firm manages a broad range of customized portfolios for an international clientele of institutional investors and is headquartered in Zug, Switzerland with offices worldwide.   The firm is listed on the SIX Swiss Exchange (symbol: PGHN) with a major ownership by its partners and employees. (www.partnersgroup.com)
On Target Utility Services announced that it has been acquired by USIC (United States Infrastructure Corporation).  On Target, headquartered in Gardiner, Maine, provides locating, emergency restoration and power line services to utility, telecommunication, cable and private customers throughout the Northeast. 
"Through this combination, USIC will add the New England region to its national footprint for locating, while providing On Target the opportunity to expand its power line services and storm restoration work beyond New England." John Fallona

On Target Utility Services
Bigelow (www.bigelowllc.com) was engaged by the stockholders of On Target to help evaluate its strategic alternatives and ultimately seek the best fit new majority investor for the company.  Bigelow is the M+A Advisor best known for working exclusively with high-performing, Entrepreneur Owner-Managers and their businesses.
"This partnership further expands USIC's diversification of services with the addition of utility services like metering, storm restoration, telecommunication, smart grid and power line solutions to provide even more support for our customers." Rob Tullman, President and CEO

USIC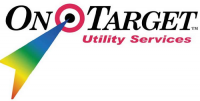 Gardiner, Maine
has been acquired by
Indianapolis, Indiana
The undersigned initiated this transaction and acted as M+A advisor to
On Target Utility Services.